I'm a starter. I live to create. I believe in a better world by design.
Here's some of my companies that are pushing boundries and changing the world.
 
"Build your own dreams, or someone else will hire you to build theirs."
~ Farrah Gray
I'm a starter. I live to create. I believe in a better world by design. 
Here's some of my companies that are pushing boundries and changing the world.
 
"Build your own dreams, or someone else will hire you to build theirs." ~ Farrah Gray


ChartDeck is a boutique website design, development, SEO, analytics & advertising company specializing in E-Commerce websites and online marketing solutions.

Stress Cube is a fidget toy merchandising parent company. Stress Cube product line comprises of the Stress Cube, the Fidgeting Spinner, the Fidget Controller, and the Spinner Cube.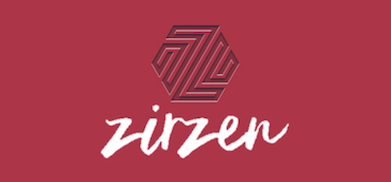 Zirzen is athletic lifestyle brand currently under development and launching soon. Zirzen sells sustainable fashion products ranging from jewelry and street wear to athletic and adventure apparel.


Spinner Cube is a fidget toy E-Commerce company. The Spinner Cube has been featured on youtube channels with over 1 million views and was funded on Kickstarter more than doubling its goal.

Block Boards is a handcrafted cutting board company. Block Boards sells cutting boards in the shape of animals and geographic locations along with other wooden craft goods.
  
"If you have built castles in the air, your work need not be lost; that is where they should be. Now put the foundations under them." ~ Henry David Thoreau
"If you have built castles in the air, your work need not be lost; that is where they should be. Now put the foundations under them." ~ Henry David Thoreau